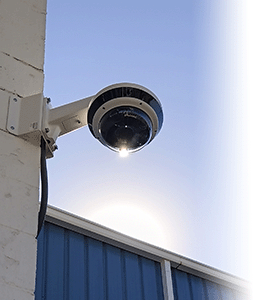 Advanced Surveillance, LLC installs and services the entire state of Oklahoma. We specialize in the design, integration, and installation of security camera systems at unmatched service and prices. Offering the latest in surveillance technology, we utilize over 40 manufacturers from around the world. We offer free on-site assessments and bids to help design a system specifically for your environment. Advanced Surveillance is fully licensed, insured and registered with the state of Oklahoma. We greatly value our customers and work around the clock to accommodate them.

We appreciate the opportunity to bid any new construction or existing facility project. Please feel free to contact us to schedule an appointment.

Thank you!
Featured Recent Completed Projects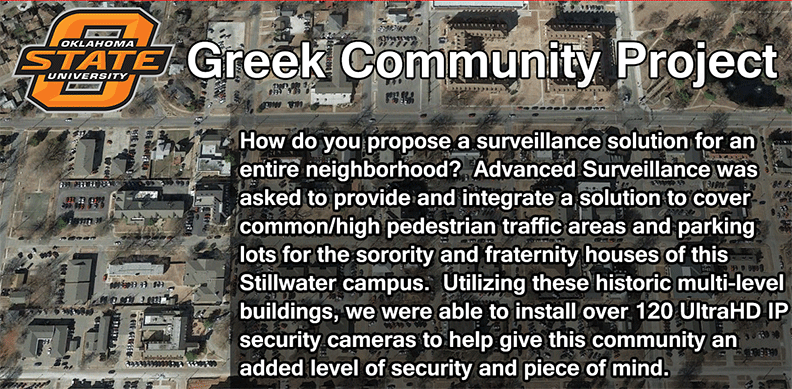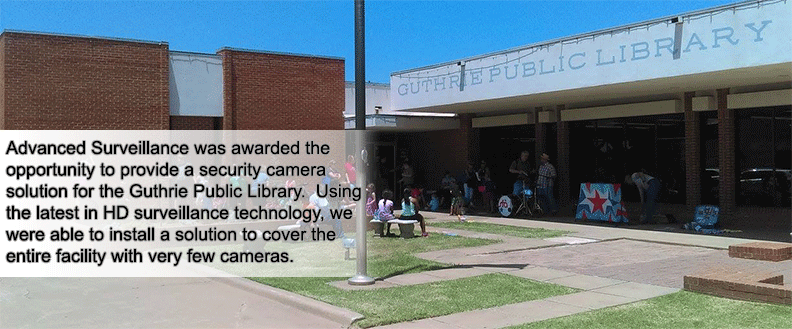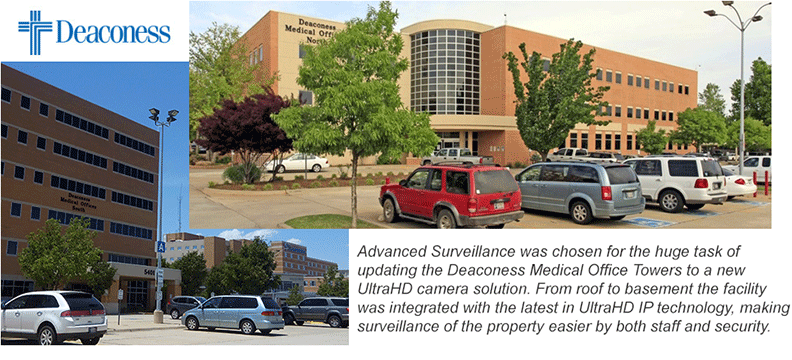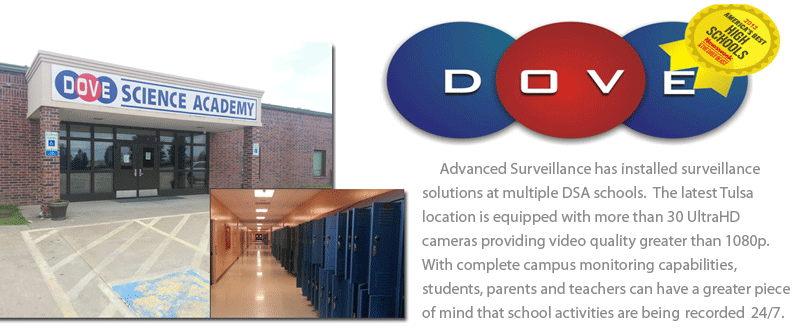 A few other clients...Thank you!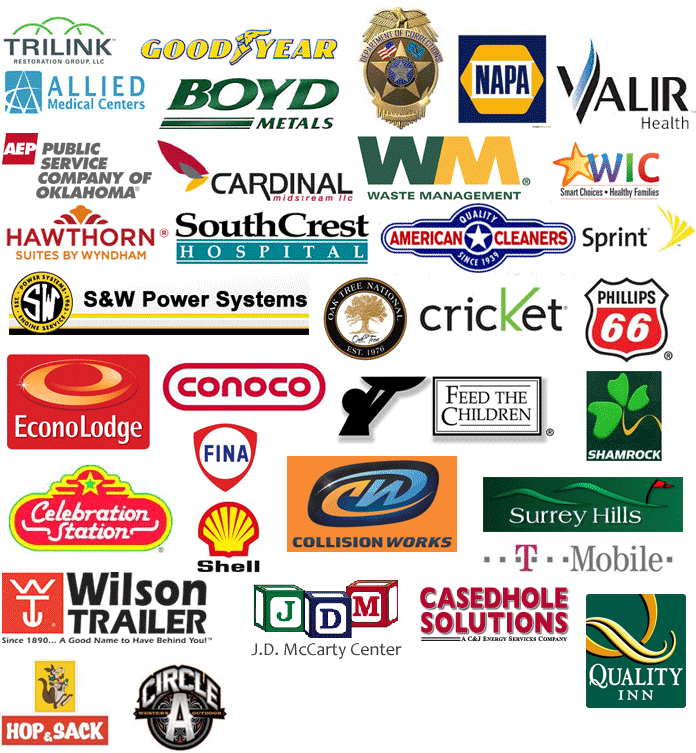 Commercial - Residential - Industrial Call to Receive a FREE On-Site Assessment


Advanced Surveillance, LLC Oklahoma City, OK 73159 OK Lic#1292